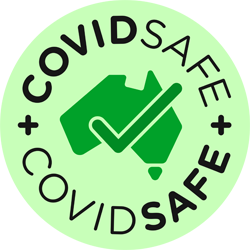 IMPORTANT INFORMATION ABOUT COVID-19 & YOUR CONDITIONS OF ENTRY TO THESE PREMISES
All persons entering this premise acknowledge that they do so at their own risk. In the interests of protecting all visitors, we ask that you do not enter the premises if you have:
- travelled internationally in the last 14 days, or been in close contact with a person who has travelled internationally in the last 14 days,
- been advised by a public health authority to self-isolate or quarantine.
All persons who present with flu like symptoms will be refused entry/asked to leave
All persons must sanitise hands upon entry, and/or wash as/and when required
All persons must maintain social distancing of 1.5m within all cinema areas and/or as directed
All persons must supply tracing information as required
For the safety of all persons & staff, seating & crowd control plans must be adhered to at all times or as instructed by staff
For the safety of all persons & staff, no food or drink is permitted to be brought into the cinema complex (if you have special dietary requirements, please contact a staff member)
For the safety of all persons & staff -online booking and card payment is preferred
For the safety of all persons & staff – all persons must place any rubbish in the bins provided
Staff directions must be followed & management or representative decision is final
While we are taking steps to protect the safety & wellbeing of all persons & our staff, COVID-19 is highly contagious &, as with any enclosed space, there is a risk of you being exposed to the disease when you enter any premise.
By entering these premises, you agree to abide by the above terms & conditions, & acknowledge that you are voluntarily assuming all risks related to your exposure to COVID-19 & that ODEON 5 CINEMAS:does not provide any representations or warranties as to the safety of the premises in relation to COVID-19, does not accept any responsibility to you, or any third party, in the event that you or a third party contracts COVID-19 as a result of you entering these premises, & to the extent possible under law, otherwise excludes all liability in relation to your exposure to COVID-19 when on the premises.
COVIDSafe app – For Your Information