SCREENING FRIDAY 2nd TO SUNDAY 4th SEPTEMBER
Founded by David Stratton in 1974, the TFF is committed to providing audiences in regional Australia with access to films they would otherwise not have the opportunity to see on the big screen. The TFF presents cinema in a festival environment and promotes a film experience that encourages debate, community involvement and interaction. In addition to screenings, the TFF presents regional Australia with the opportunity to meet film industry professionals through its film industry guest and workshop program, whenever possible. The TFF facilitates a direct and invaluable dialogue between regional audiences, local film practitioners and Australia's wider film community, an opportunity enthusiastically embraced by all parties.
TICKETS ON SALE NOW! CLICK ON TIMES BELOW TO PURCHASE.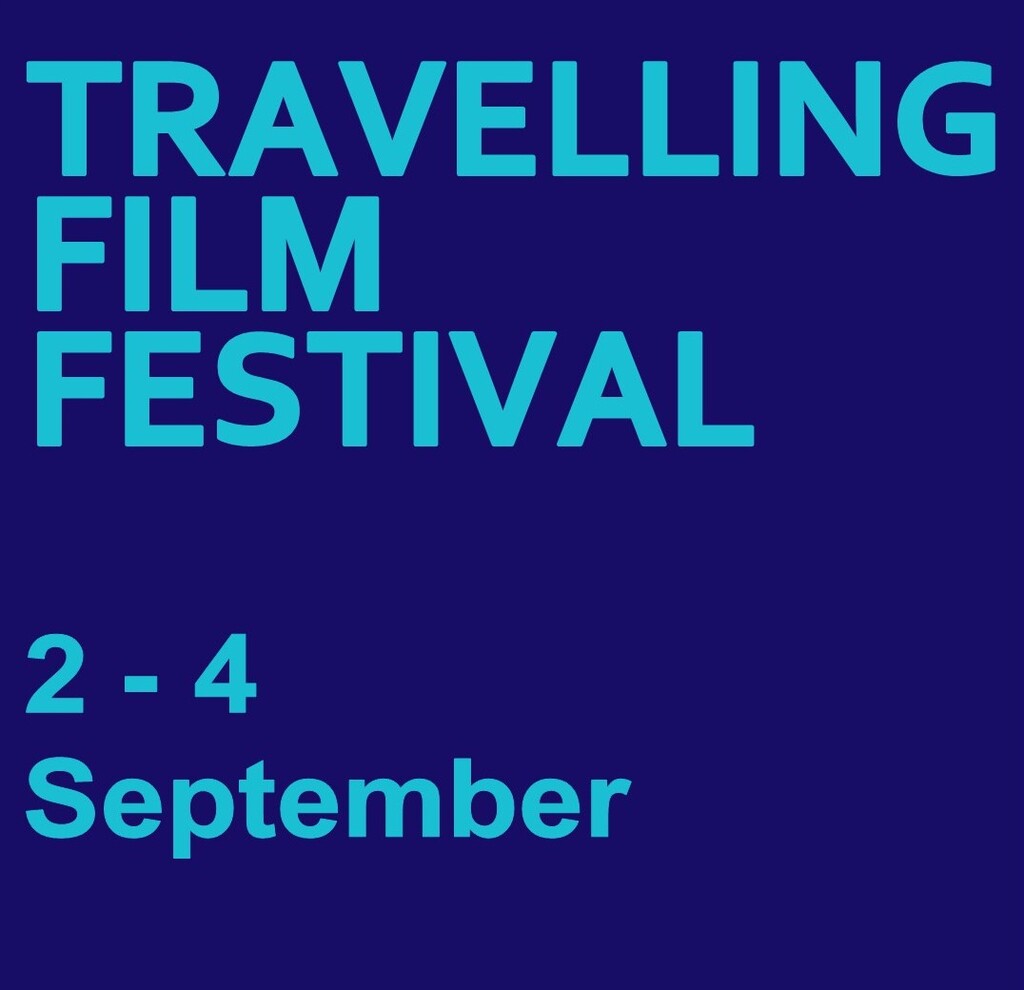 Starring:

Simon Baker, Yael Stone, Josh Lawson, Remy Hii, John Waters

Twelve-year-old Blaze (Julia Savage) is raised by her caring father, Luke (Simon Baker). When she witnesses a brutal crime on the streets, Blaze is faced with conflicting emotions of debilitating fear and a desire for justice. As she spirals uncontrollably, Luke does his best to help her through this crisis, but to little effect. An unlikely saviour enters the picture, a dragon – a magnificent Barton creation – that provides solace and courage to Blaze as she finds a path forward. Savage is fantastic as the teen confronted with an unimaginable crisis; as is Baker playing the parent desperate to fix a problem not easily solved. A rousing and moving film, Blaze is a bold hybrid of live action, puppetry and animation, an ode to female courage and a celebration of the power of the imagination.

Starring:

Bernard Campan, Alexandre Jollien, Tiphaine Daviot, Marilyne Canto, La Castou

Language:

In French, with English subtitles

Screening with short film, STONEFISH... Louis is the director of a funeral home. Sworn bachelor at 58 he devotes himself entirely to his job and can't bring himself to retire. Igor is 40 years old, a sharp mind stuck in a disabled body. Cerebral palsy they call it. Fond of philosophy, his travel companions are Socrates, Spinoza and Nietzsche. He keeps himself well away from the world and knows nothing or very little about friendship, sexuality, and real encounters. In a coincidence that only happens in real life, the paths of Louis and Igor cross. They embark on a funeral car for an unconventional road-trip that will teach them to see beyond their own issues and rethink their lives.

Starring:

Maisa Abd Elhadi, Ali Suliman, Manal Awad, Samer Bisharat

Language:

In Arabic, with English subtitles

A visit to Huda's salon in Bethlehem should give Reem a welcome break from her controlling husband. But Reem's trusted friend Huda is not all she seems. In astonishing scenes based on real events, Reem is blackmailed into becoming an informant for Israel's internal security service. Reem risks shame, and much worse, if she doesn't co-operate. Abu-Assad's gripping drama makes a powerful statement about the oppression of women in occupied Palestine. Maisa Ebd Elhadi (3000 Nights, SFF 2015) and Manal Awad (Gaza Mon Amour) give knockout performances as women caught in a conflict with no end in sight.

Starring:

Asa Butterfield, Gwendoline Christie, Ariane Labed, Fatma Mohamed, Makis Papadimitriou

Language:

English, Greek, German

Only Peter Strickland could have dreamt up a tale set in an art institute for culinary and alimentary performance. Gloriously gowned institute director Jan (Game of Thrones' Gwendoline Christie) is sponsoring the residency of a 'culinary collective' that turns cooking sounds and supermarket shopping into performance art. Visionaries or pretentious charlatans? You be the judge, as a journalist with severe gastrointestinal 'issues' documents the squabbling group's work-in-progress while reptilian arts patron Dr Glock watches from the wings. Strickland's customary outlandish style, as well as his fandom of This is Spinal Tap, inhabits every frame of this hilarious commentary on the creative process.

Click time to order tickets

Starring:

Clarence Ryan, Tioreore Ngatai-Melbourne, Leonie Whyman, Meyne Wyatt

Language:

English, Maori, Samoan

Conceived as a cinematic response to the 250th anniversary of James Cook's arrival in this region, We Are Still Here is a poetic and powerful statement of resistance and survival. Through eight heroic protagonists, the film traverses 1000 years exploring stories of kinship, loss, grief and resilience. It begins with a stunning animation set in ancient times, when a mother and daughter out fishing have a disturbing vision of the future. Then we are taken to 1862 where, in both Australia and New Zealand, Indigenous people confront the prospect of a terrifying future. In 1915, a Samoan soldier finds himself in a perilous situation, but also encounters an unexpected act of kindness. Alongside stories set in the past, there are also contemporary stories of activism, of confronting racism, of romance and of ancestral love. And finally, a vision of a dystopian future. Bringing together a range of genres – animation, sci-fi, romantic comedy, period drama – We Are Still Here is cumulatively a strident story of endurance in the face of colonialism, racism and attempted erasure. It is also evidence of thrilling new First Nations cinematic talent from our region.

Screening with short film, POLENTA... Surely one of Florida's hardest working dance teams, the Calendar Girls perform for fundraising events and regularly kick up their heels in parades. It all adds up to more than 100 performances a year. They also find the time to craft elaborate candy-coloured costumes, complete with personalised headgear. Against this busy backdrop, the like-minded women negotiate their sunset years while challenging society's perceptions. Swedish directors Maria Loohufvud and Love Martinsen weave the dancers' personal stories with their colourful routines, shot in the bright Florida sunshine. The enthusiasm of their performances underscores their pride and determination, as the troupers live their lives to the fullest.

Starring:

Song Kang-ho, Gang Dong-won, Bae Doona, IU, Lee Joo-young

Language:

In Korean, with English subtitles

A film at once delightful, funny and heart-breaking from a master filmmaker at the height of his powers. Sang-hyun (Song Kang-ho) runs a laundry shop but is constantly saddled with debt. Dong-soo (Gang Dong-won) works at a 'baby box' facility where mothers can safely abandon their new-borns. One night in the pouring rain, the pair illegally take an abandoned infant with a plan to find it a good home. When the mother So-young (Lee Ji Eun, better known as IU) unexpectedly returns for her son, the men instead convince her to join their plan. The three of them then embark on a journey to find new parents for the baby. Meanwhile, police detective Su-jin (Bae Doona) and her younger colleague Detective Lee (Lee Joo Young) silently tail the group, hoping to catch them in the act. So begins an unusual and unexpected journey for five people, and a baby, brought together by chance. As he did with his Cannes Palme d'Or winner Shoplifters and much of his work – and for the first time in Korean and with some of Korea's biggest stars – Kore-eda focuses on family and connection. Your heart will break, then soar at this warming film.

Starring:

Catherine Clinch, Carrie Crowley, Andrew Bennett, Michael Patric, Kate Nic Chonaonaigh

Language:

Irish Gaelic, English

Screening with short film VOICE ACTIVATED... The first Gaelic language feature to compete at Berlin, and winner of seven Irish Film and Television Awards including Best Film, The Quiet Girl portrays the loneliness of an innocent child oblivious to the damage of grief in the adult world around her. Not a second is superfluous in this precise accumulation of sound and image set in 1980s rural Ireland. Deep emotional undercurrents are present, even in the quietest moments of Bairéad's adaptation of Claire Keegan's 2010 short story Foster. Child actor Catherine Clinch is simply superb as Cáit, a nine-year-old shunned at school and treated with indifference by her pregnant mother and a father who cares more about gambling than his wife and four daughters. Cáit experiences love and warmth for the first time after being packed off to spend the summer with Eibhlín and Seán, older relatives with a fairy-tale-like dairy farm in Waterford. Words never spoken and sentences left unfinished are just as powerful as the deliberately sparse dialogue as Cáit begins to blossom in the sunshine and discovers a secret with life-affecting consequences. Small, quiet, perfectly formed films like this are a reason to celebrate cinema.

Click time to order tickets

Starring:

Seidi Haarla, Yuriy Borisov, Dinara Drukarova, Yuliya Aug, Lidiya Kostina

Language:

In Finnish and Russian, with English subtitles

A young Finnish woman escapes an enigmatic love affair in Moscow by boarding a train to the arctic port of Murmansk. Forced to share the long ride and a tiny sleeping car with a larger than life Russian miner, the unexpected encounter leads the occupants of Compartment No. 6 to face major truths about human connection.

Click time to order tickets